Monthly Investor Updates and Some Meatloaf
The Monthly Investor Update is Underrated and Entirely in Your Interest to Make it Happen
---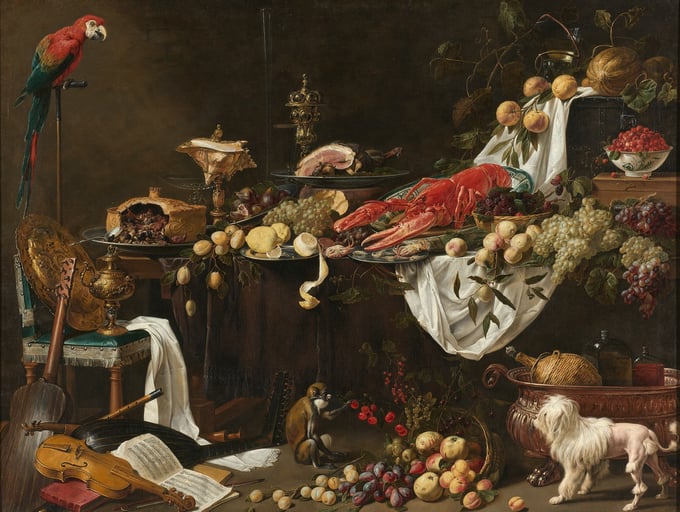 If your only investor is your mom, no need to read on. Unless of course, your mom is like the mean mom in I, Tonya. I can't think of another mean mom movie right now.



"Hey Ma, can we get some meatloaf? Hey Ma, the meatloaf! We want it now!"
1). What movie? The answer is way below.
I've founded a few companies (so braggy) and definitely get that when dealing with the relentless chaos of running your business, the last project you want to add to your list is getting a monthly update out to your investors.
It can take a lot of time and nothing is ever easy.


Once you set the precedent of making it happen monthly, the likelihood of going back to some less frequent cadence, or stopping entirely, is unrealistic.


And, you don't want to banter with your investors instead of solving problems and driving growth.



"Are we clear?"

"Yes sir."

"Are we clear?"

"Crystal."
2). What movie?
But, I think it's fair to say the monthly investor update is underrated and it's entirely in your interest to make it happen.
What's also underrated is the car wash when you actually get to sit inside your car. Worth driving an extra 17 minutes for that kind of car wash.
Back to it…
Not only are your investors probably pretty smart and experienced and able to help you, they're likely your best source of funding for your next round. They're also typically really well connected. So, when you want to talk with a big shot at a VC or when you're trying to connect with the CEO at Genco Olive Oil or Cake Baby or Indursky & Sons, decent chance your investors will be able to help you.
3). The three companies listed above were in what movies?
Self-interested side note…Zeck has made the investor update really easy for you to execute. Here are a few quick reasons…
The investor update framework makes the process so much faster for your team. Plus, you're able to easily surface the information that your investors will actually care about.


The ability to easily duplicate your board materials or content from a prior investor update is as intuitive as you'd hope and speeds up your process pretty significantly.


Your board will have access to all your investor updates (and your board materials) all organized in one secure repository.


The fact that you can deliver your investors a secure, custom and stunning website instead of an old school deck or email is so much better. Plus, we just launched passwordless login. It's pretty cool.


Your custom site will look way more pro, which matters for you and your company. Plus, unlike a PDF, your investor update will be perfect on mobile.


With analytics, you'll know who is actually reading this thing. We like to make friendly wagers on who will read ours.


Section-based permissions give you the access controls that are impossible with existing tools. If that didn't make sense, it will when you see it.


A smart commenting feature allows your investors to actually engage while not driving you insane with seven thousand emails or, dare I say, a phone call.


There's more too…the ability to use links, upload attachments, digitized governance, etc.



"We could bicker about this all night, but what's done is done, Dad. Are you guys gonna invest or not?"
4). Name the movie.
At our prior two companies, Moosejaw and CrowdRise, the positive impact of regularly keeping in touch with our investors far outweighed the time it took to put the material together. And, we didn't have Zeck to make it all less burdensome.
If you're unable to start with an investor update every month, go at it quarterly. And, if you don't want to set a precedent and commit yourself to some specific cadence, that's great too. But, definitely make it happen. You can get going with these three sections:
Letter from the CEO
Financial Update
Business Overview
And, just guessing that putting the content together isn't going to be helpful solely for your relationship with your investors. 'Papering' everything will definitely help you run your business. For us, the monthly investor updates flipped the way we ran our companies so that instead of just going from project to project (or crisis to crisis) we attacked a specific vision and small set of tangible goals. Which is what's supposed to happen. I think.
Okay. I'm going to mostly stop typing now.
Thanks.
Decent Humans of Zeck
Answers
1). Wedding Crashers
2). A Few Good Men
3). Godfather, Bridesmaids, Along Came Polly
4) Stepbrothers

Sometimes after a movie ends, you get to see excerpts that didn't make it into the final cut. Here are some excerpts that didn't make it into the boring content above. Please only read below if you want to be late for an event with a bunch of acquaintances.
Quick meaningless analogy…
Back in the day, no one liked the beach. The sand was too sandy. There were too many shells and sharks and you felt better gazing at anything other than the ocean during a sunset.
But, as you know, the movie Anchorman changed the way we think about the beach entirely. No one knows how or why, there's no beach scene in the movie as far as I recall. But, it most certainly happened.
"I'm not quite sure how to put this, but…I'm kind of a big deal…I'm very important. I have many leather-bound books and my apartment smells of rich mahogany."
-Ron Burgundy, not a made up quote
Now, everybody loves the beach. Aside from my friend Leum who was stung by a jellyfish in South Carolina.
And, in the exact same way that Anchorman changed the beach, it's fair to say that Zeck changed the way the world thinks about investor updates.
Many picture a future where instead of going to the ice cream shop after your little league baseball game, you go to a drive-through to pick up a monthly investor update for everyone on the team.
Or, instead of prom or even graduation, everyone gets together and reads through some investor updates.
I can picture it…the executive summary, the financials, a business overview.
"In retrospect I think it's fair to say that the primary reason I started Virgin Galactic was an excuse to send monthly investor updates. It just seemed so fun." -Entirely made up Richard Branson quote