The Board Meeting is
Broken.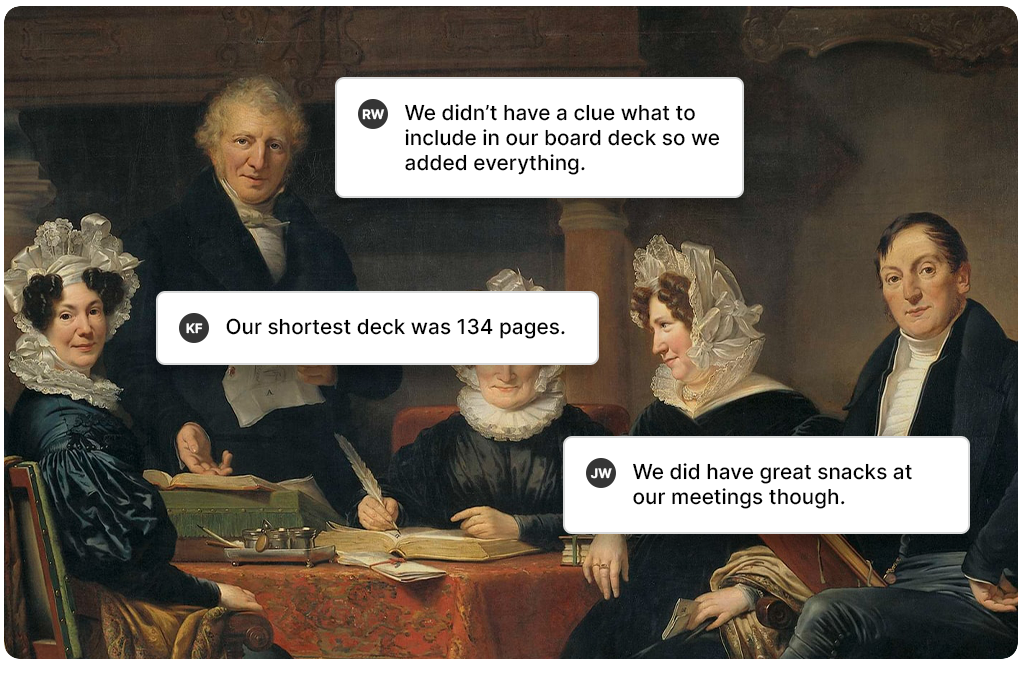 Board decks are a scattered mess, take endless hours to prepare, and are generally terrible to read.
It's often difficult for the Board to get a holistic picture of your company's progress, its critical challenges and pressing strategic questions. And this is after your team spent way too many hours creating way too many materials. There is a better way.
The process has remained the same.
While other functional areas of the business have seen tremendous innovation and new technology, the board meeting process is still performed in presentation software that was never designed to run effective meetings. The need for a modern solution right now couldn't be more clear. Also, if you're actually reading this (no chance you are), email us and we'll reply with a pic of a fork autographed by someone you won't care about.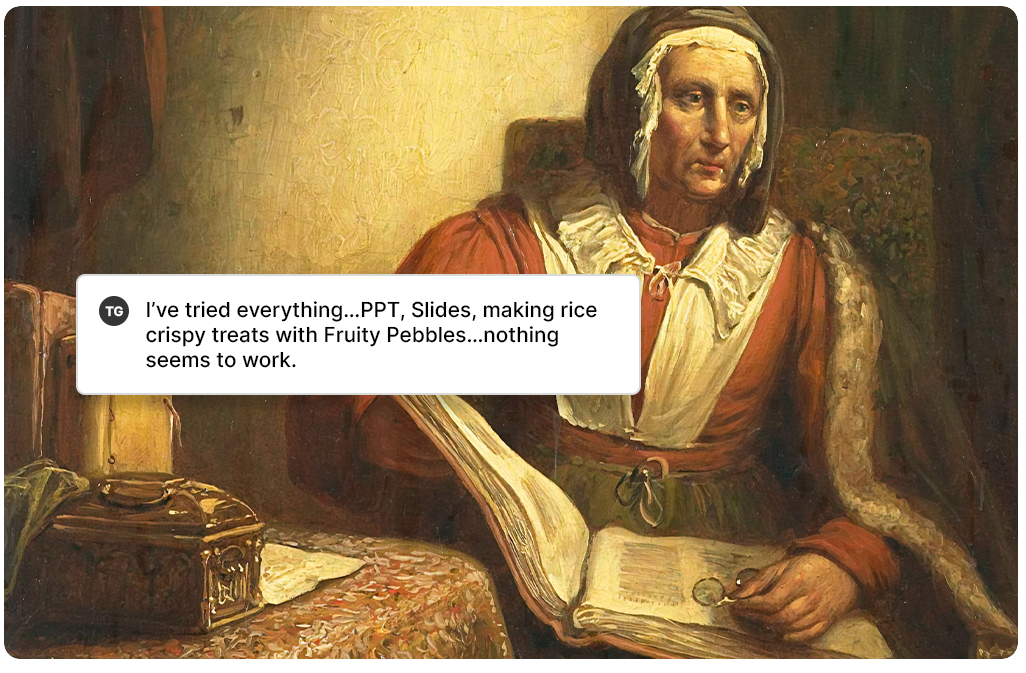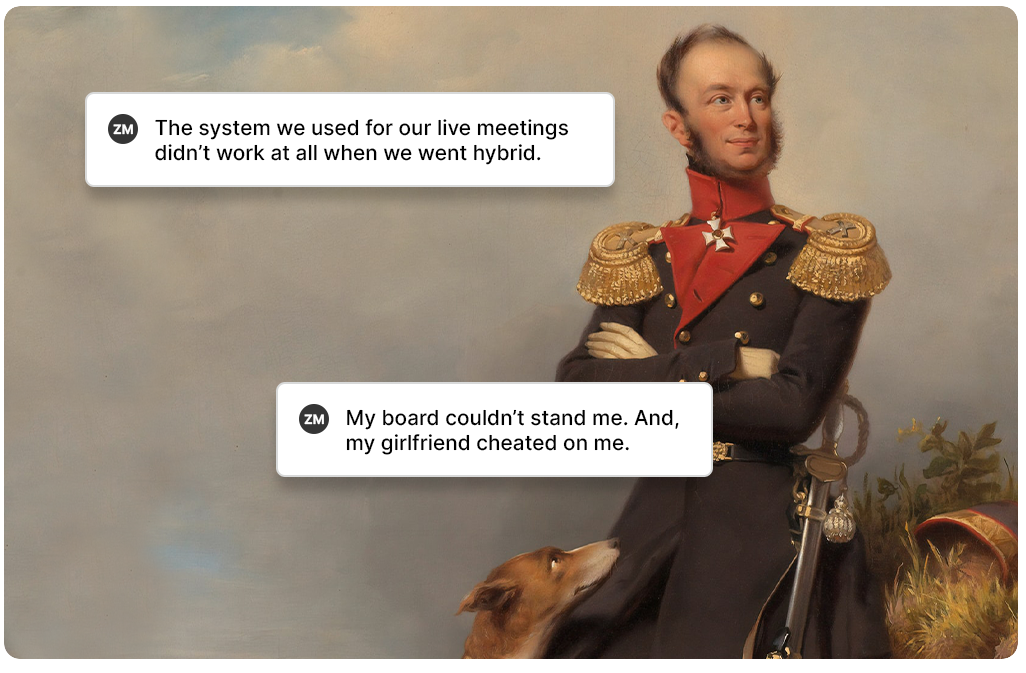 Virtual and hybrid board meetings are here to stay.
After realizing the benefits and convenience of virtual board meetings, companies have decided to embrace 'em. Whether your board meetings are in-person, virtual or hybrid, the process needs to change to maximize your board's value. Focus on the read-ahead experience, real-time collaboration, maybe a quick game of dice during your live meeting, digitized governance, and more concise, energized agendas.
WHY ZECK?
It's time for a better solution that helps your company get way more out of its
most important meeting

.


Zeck reimagines everything by flipping from an archaic board deck to a first-of-its-kind, stunning, interactive board website. With Zeck, you will:
---



CREATE
an engaging, mobile-optimized board website that surfaces the most crucial info for discussion. No designers or coders needed.
SAVE

hundreds of hours of the team's time.
AVOID

delivering a bloated, unfocused board deck that everyone dreads reading. First time I've ever typed bloated. Now the second too.
NEVER

again present to your board. Engage them in meaningful discussion and get max value out of your board meetings.
A Decent List with Lots of X's
Generally terrible to read, impossible on mobile.
Takes countless hours of the team's time to prepare.
Lacks focus which derails board meetings.
No collaboration on the topics that actually impact the business.
Manual governance that is outdated and easy to mess up.
Inconsistent agendas from one meeting to the next.
Your board thinks you're not so great at running board meetings.
Really bad board meeting snacks.

Impress your board with the first-ever smart, mobile optimized board site.
Drive engagement by surfacing the most important and pressing information.
Prepare your board way more efficiently.
Collaborate with Insta-like quick reactions or longer-form feedback.
Have peace of mind by embracing digital governance.
Complete control over who gets access to what content.
You look more pro in front of your board.
Best treats ever, Lucky Charms, Dairy Queen, Red Vines.
Relentless. In a Good Way.
Just so you know…We understand the importance of taking a complex idea and making it simple, getting you an awesome product and having relentless and amazing service. Giving you our cell phones, getting back to you crazy fast kind of service. We'll be good, maybe even great, at helping you. And, pretty sure no one on our team eats any food that begins with the letter H.
LET'S GO
Learn how Zeck can help you spend ⅛ the time preparing and get 8X the value out of your next board meeting.

This is the best 'deck' I have ever seen. Credit to you and your team for the results… and to Zeck. The format and readability are awesome.



- Charlie Rothstein, Founder, Senior Managing Director, Beringea