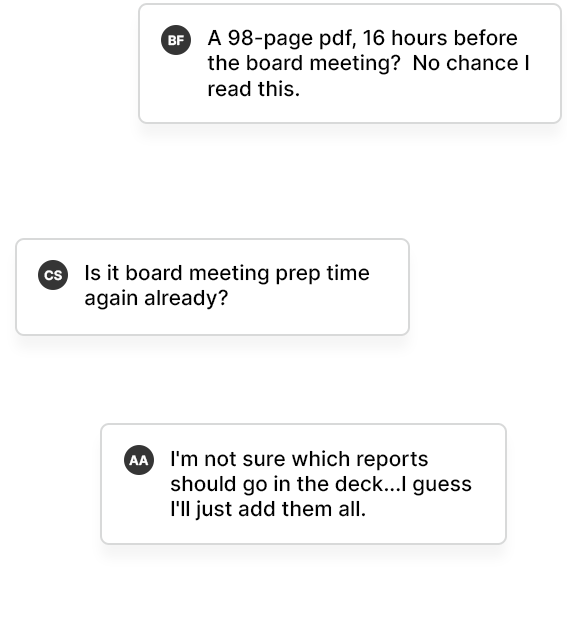 It's Not a Deck.
It's a
Zeck.
Transform Your Board Deck Into an Engaging and Time-Saving Interactive Website.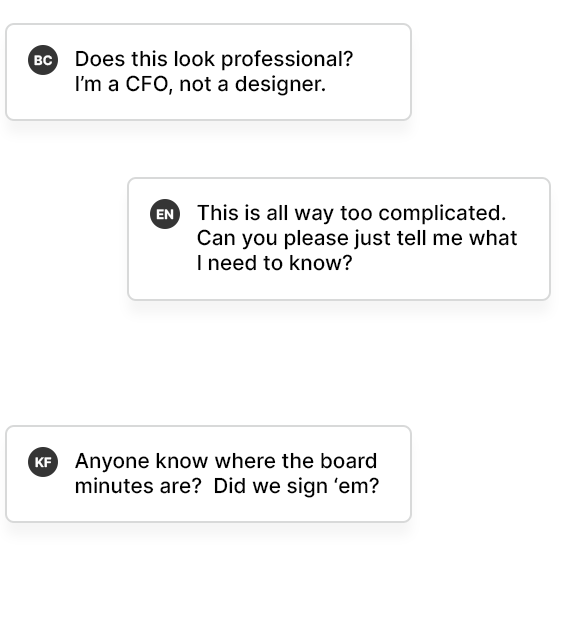 SAVE TIME & MONEY
How Costly Are Board Meetings to Your Company?
During times when every decision matters, your team needs to be focused…not spending countless hours preparing for a board meeting.

With Zeck, you and your leadership team will spend far less time on board prep, which means you can be more focused on selling, marketing, saving money, etc. And, you'll create a superior board presentation.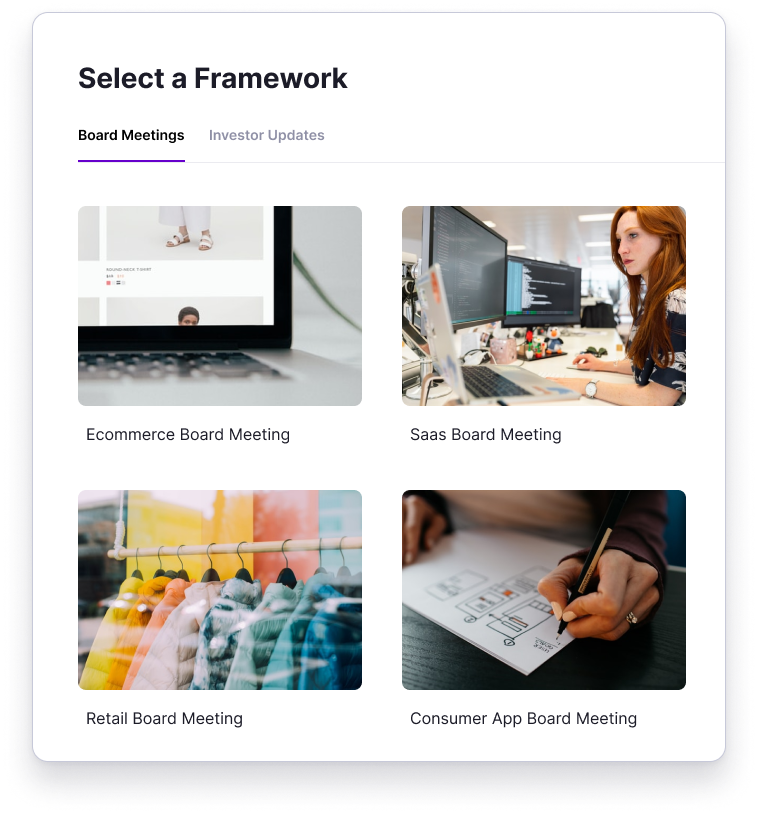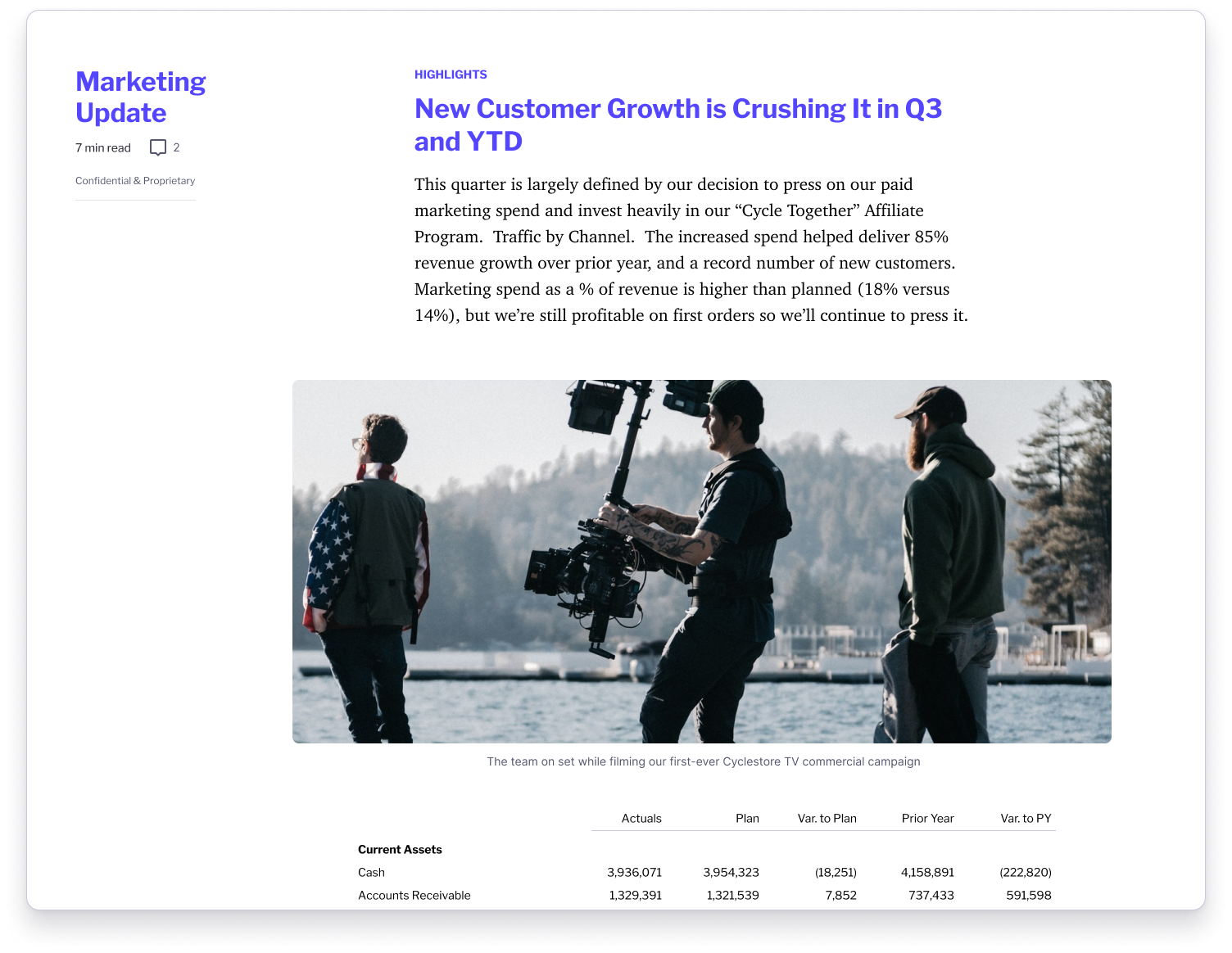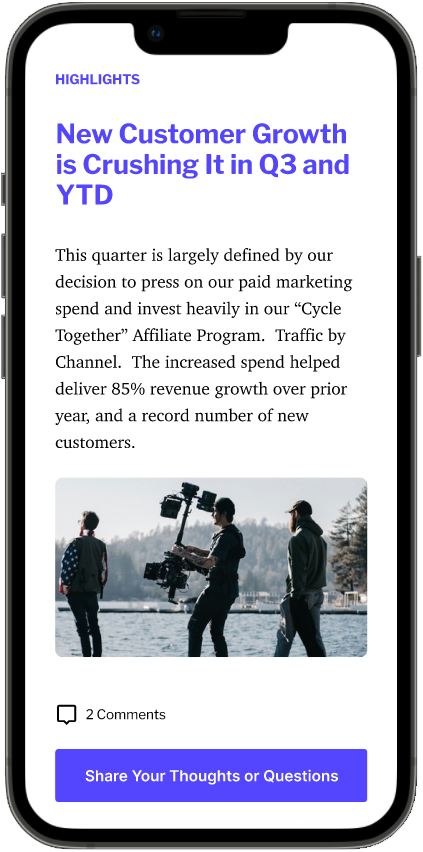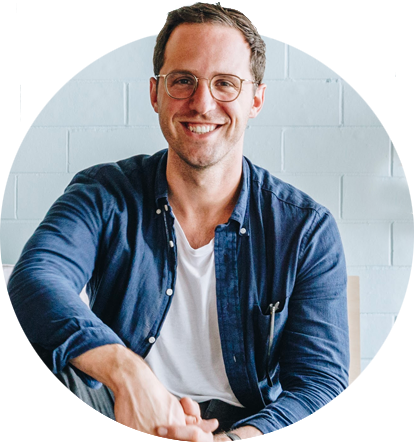 We used to spend way too much time putting our board decks together. Zeck flipped that entirely. Now, we can focus on meaningful, strategic content for discussion.
- Kyle Hoff, CEO, Floyd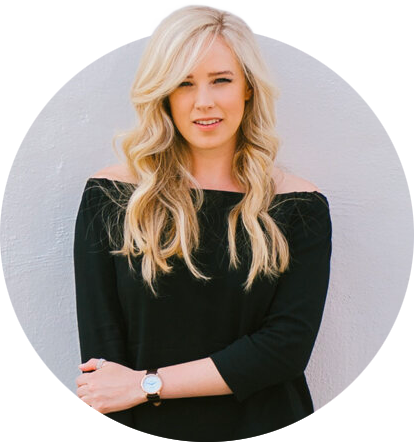 I'm done making board decks. Zeck makes it so much easier. Saved us so much time and our board materials and board meetings are way better. Zeck is a brilliant solution.
- Alli Trowbridge, CEO, Copper

GAIN FOCUS
Benefit from efficient, energized agendas.
Zeck is conversational and surfaces the topics that are most pressing to discuss. Your board meetings will go from boring presentations to awesome strategic discussions, lots of bantering and lively debate.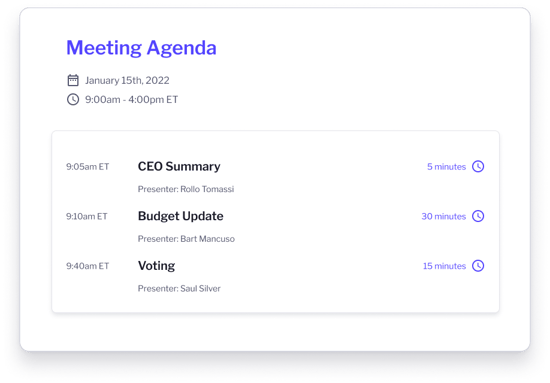 At no point in your rambling, incoherent response were you even close to anything that could be considered a rational thought. Everyone in this room is now dumber for having listened to it. I award you no points. - what movie?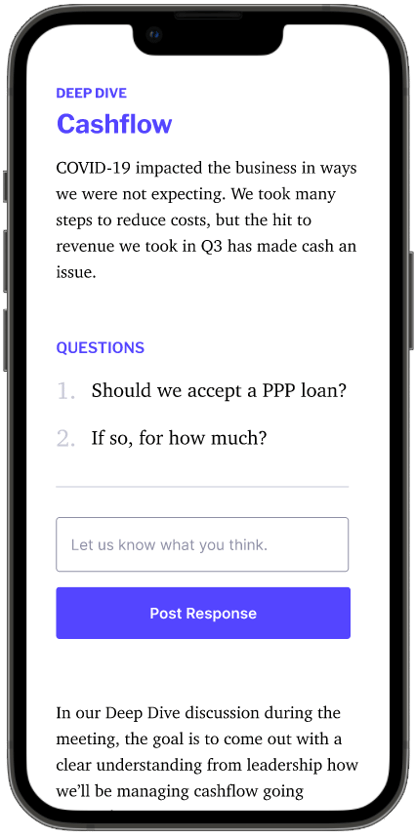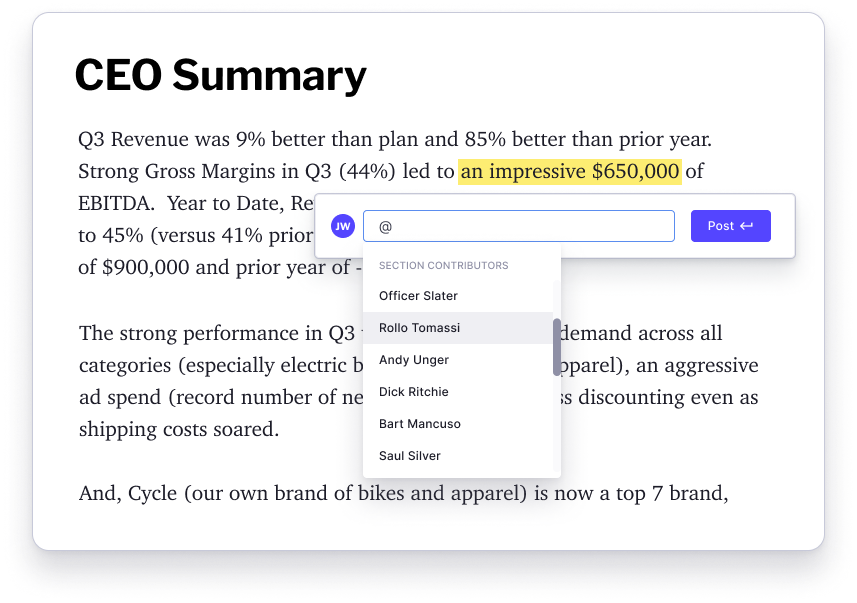 COMMUNICATE BETTER
Get your board engaged with the first-ever board site.
Zecks are beautifully designed, fully interactive websites, packed with modern communication features and advanced analytics. By making the experience awesome for your board, you'll get way more value out of your board meetings, which is what's supposed to happen. And, just so you know…if you ever want help with the outfit you should wear at your board meeting, we'll be ready to help. Please email us and we'll have the perfect ensemble ready.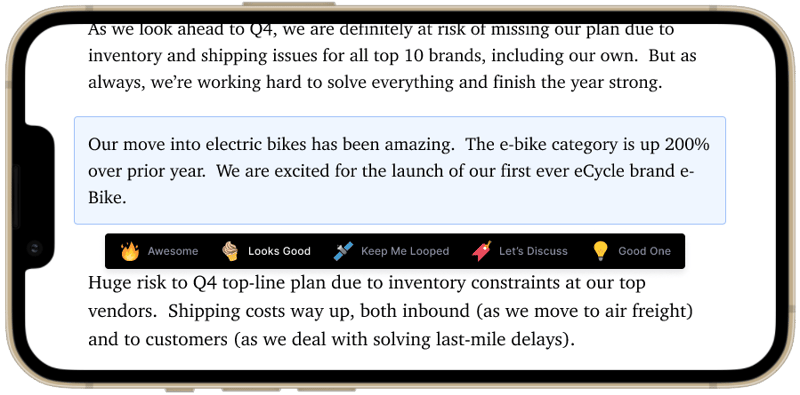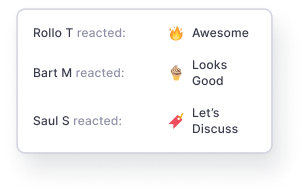 GOVERN DIGITALLY
Have 100% confidence that you're compliant.
Unleash a new generation of governance by auto-generating and approving meeting minutes, taking secure votes, and signing docs all within our digital governance system, giving you piece of mind when it comes to your company's end-to-end compliance. And, we spelled peace incorrectly on purpose.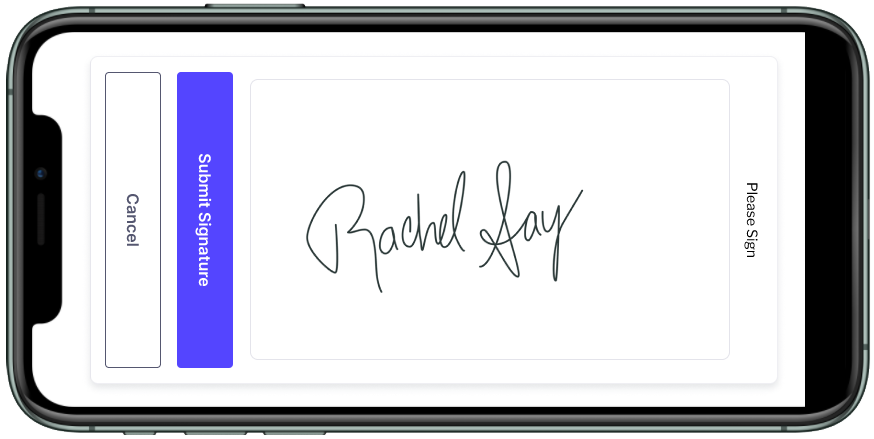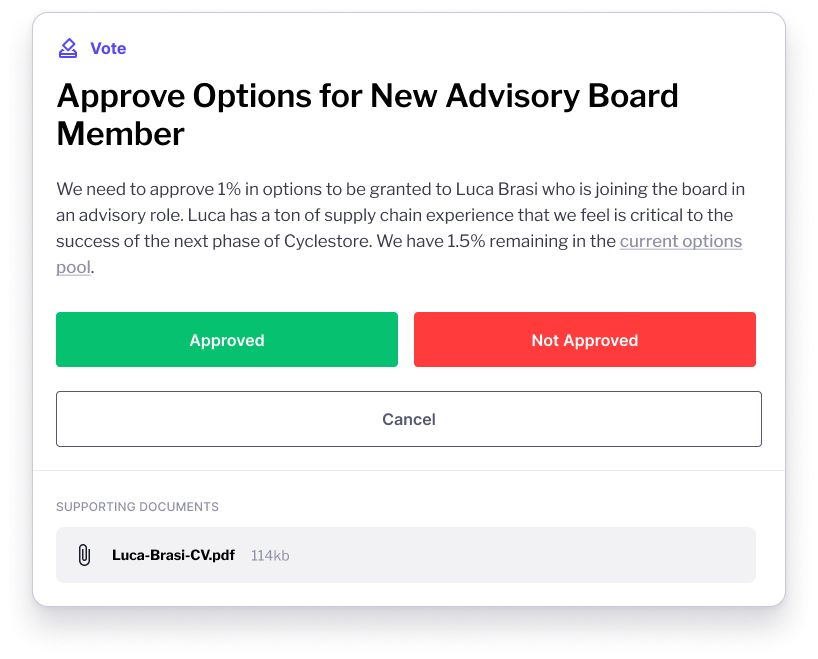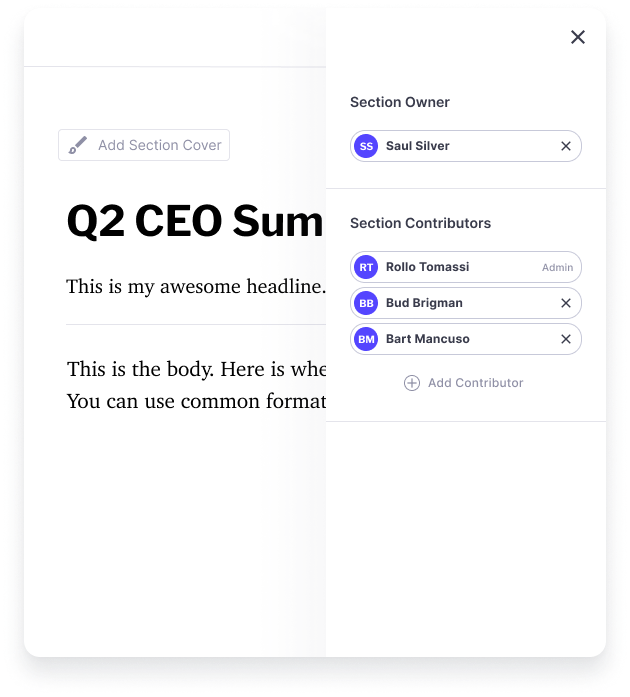 FULL CONTROL
Keep your most sensitive information private.
You no longer have to worry about password-protecting PDFs, hiding certain slides from your team, or sending your most sensitive information over email. Zeck's multi-tier permission system lets you control who on your team gets access to each section of your board site.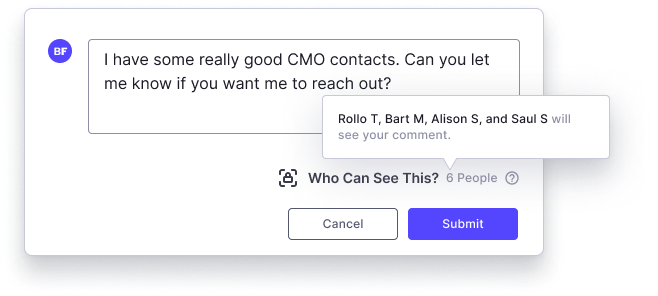 Zeck makes it incredibly easy for the board to offer feedback and ask questions. I'll definitely be recommending Zeck to all our portfolio companies.



- Kate Hernández, Partner, Detroit Venture Partners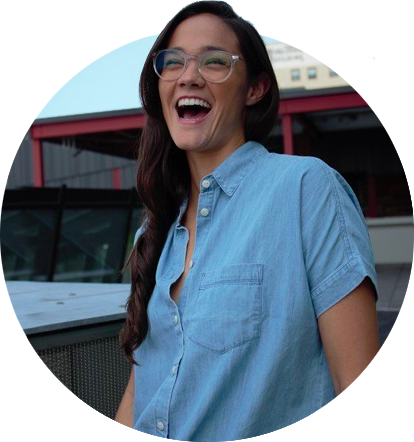 LET'S GO
Talk to the tallest person at Zeck about how to spend ⅛ the time preparing and get 8X the value out of your next board meeting.

This is the best 'deck' I have ever seen. Credit to you and your team for the results… and to Zeck. The format and readability are awesome.

- Charlie Rothstein, Founder, Senior Managing Director, Beringea