Digital Governance and the High School Reunion
Due Diligence Ranks Second (and Third) in The Most Annoying Parts of Anyone's Life
---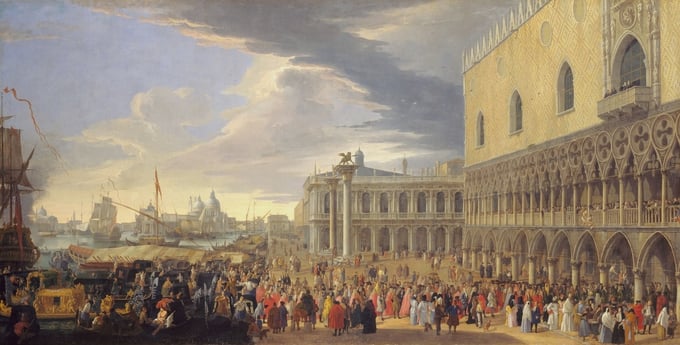 Ye Ole Financial Gazette, a made-up weekly magazine, recently noted that Governance and Due Diligence rank second and third in The Most Annoying Parts of Anyone's Life.
Of course first went to Having to Go to Your Girlfriend's or Boyfriend's High School Reunion.
Fortunately, Zeck solves everything.
First and most importantly, we have a Fake Doctor's Note to get you out of any event…including a high school reunion. Can you please click here for more info?
Second, we've also solved the angst of board governance and due diligence.
Some quick background…
No one has ever started a company because they're actually good at governance or due diligence.
At our first company, Moosejaw, we couldn't have been any worse at anything related to governance. We had no clue how to properly manage board votes and there's a good chance that we never did minutes correctly.
At our second company, CrowdRise, with lots of help from our badass attorneys, we had a better understanding of the antiquated but still mandatory procedures.
But, when due diligence started with GoFundMe, the company that acquired CrowdRise, we really had no idea where anything was stored. I had some of the docs, my brother had some and our CFO had some. It took us so long to find everything that we needed to upload to the data room. Tough to accurately capture the time we spent dealing with it all. And, even worse…the stress.
With Zeck, the key elements that go into governance and due diligence are solved automatically.
All the Attachments that accompany a board meeting are no longer scattered across your email. Instead, your Attachments are uploaded to your Zeck and stored there forever.


Your Agendas are automatically created as a separate 'block' in your Zeck and, again, stored there forever.


Your board meeting Votes are approved or not approved digitally in your Zeck. We also insert full Resolution language for all of your Votes into your minutes.


And, Minutes…the bane of our existence. Your board meeting Minutes are auto-generated and delivered to your board secretary (or legal counsel) for further edits. Your board can vote to approve 'em and your secretary can eSign. So easy. You'll see lovely, very reassuring green marks to know you've done everything perfectly and never have to spend time thinking about Minutes again.



Then, everything (Minutes, Votes, Approvals, and Signatures) is stored forever in the Zeck Minutes Book, a secure data room for your governance.
Also, I'm confident we just broke the record for using the word 'forever' the most number of times. Five times. Calling Guiness now.
So, with Zeck the process of dealing with everything related to board governance is way easier. And, whether you're raising money or getting acquired, accessing all the info you'd typically have to search for and upload into a data room is already there. So organized and clean.
One more note…Your lawyers will be very pleased with Zeck. And, I think this is the first time I've typed very. We've shown so many lawyers everything that Zeck can do, and they get most excited about digitized, smart governance. Your attorney can still be responsible for the board minutes if you have them help you today. Zeck just makes it all easier. We still love inviting our attorney to our board meetings, mostly because he's so knowledgeable about college football.
That was more than one note.
Okay. I think I should probably stop typing now.
Decent Humans at Zeck