Board Meetings Just Got Way, Way More Important
During Tough Times You Should Switch to Monthly Board Meetings
---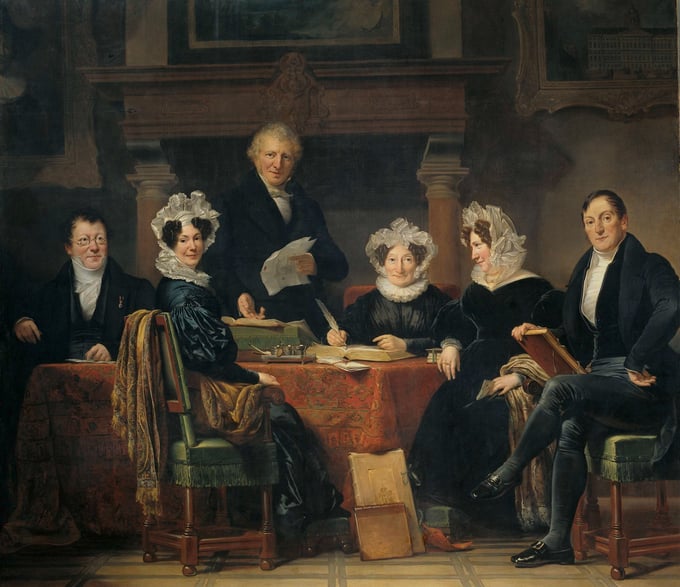 We've been there.
Sometimes I feel like people think Moosejaw was some sort of overnight success story. That is definitely not the case. We've been grinders since day one and can tell stories that you probably wouldn't believe.
Like…back in the day, if you called Moosejaw at 4am, it was my brother answering the phone from his bed, helping you with a question about a backpack or taking your order for a new jacket. Yep, my brother and I took turns having our 800 number point to our home phones after hours. And, we carried an old school hypercom machine with us wherever we went so that we could run your credit card from home.
When the internet bubble crashed in 2000 and again when the world went to hell in 2008, we couldn't sell anything if it wasn't being discounted. And, based on our partnerships with our suppliers, we weren't allowed to discount. We were running out of money. We were on the verge of breaking bank covenants. Not fun.
So, we get it.
We had to cut staff who we loved. We went on cash freeze. The list is pretty endless, actually.
Our intention was solely to find a way to effectively get through the short-term madness. We had a couple board members who pounced on us. But, our best board members were maniacal about helping us. And, to this day I love 'em, they taught us everything, and we owe them so much.
For starters, we officially flipped from quarterly to monthly board meetings.
While we had a little bit of trepidation at first, getting together with our board more frequently was awesome for us. One of the best moves we ever made. Our board had some crazy experience that we just didn't have. To note, we eventually went back to quarterly board meetings but the temporary change to monthly was great.
Now that the world is falling apart again, I'd really really encourage you to get together with your board more frequently. Two really's on purpose. At a minimum get together monthly right now, and go back to quarterly when it feels right. You'll know.
Some quick notes from when we were in the midst of our chaos…
We tried to view everything as a puzzle. What does our successful and completed puzzle look like three months from now and what pieces do we need to put into place to make it work? The fewer the pieces the better. If you have more than five short-term goals, that'll be too many.


How can we extend our runway? Let's not live in fantasyland and hope that all of a sudden we're going to start driving sales at a great margin. There is no magic so let's make moves accordingly. And, get creative. The same thinking when everything was going smoothly is not going to work.


How can we make sure we don't break our bank covenants? The bank may be super nice and accommodating while everything is going well but, let's make sure we don't put ourselves in a position to have tough conversations about having our credit cut off when the economy has gone to hell.


What do we need to do to make sure our company culture is still pretty awesome? We were probably decent at making sure we were always aligned with our staff, and that even when everything was so tough, we had as much fun as possible. The idea was that if the team is having fun, they're likely to do a better job. And, who doesn't want to have more fun?
Just one quick story of how we got creative at Moosejaw. We always came up with some pretty crazy marketing ideas, and our catalog was no exception. For Christmas, we launched our No Pants catalog.
The economy was so awful and everyone was spending less, so we decided to encourage our customers to not buy pants. Or wear 'em. Hoodies and jackets and climbing gear were fine but no need to buy a new pair of ski bibs. Also, just to show how all in we went with this one…none of the models in our catalog wore pants. Undies for everyone.
Back to it…
We went after our goals with relentless urgency. Urgency creates results. We did daily (usually 15 minute) meetings about each of our short-term goals. Always with an agenda and next steps. That kind of drumbeat worked well for us.
To be clear, we didn't make any of this up…all of our action was all inspired by our board, based on their past experience and everything they were seeing across their portfolio companies. And, while I can't say the board monitored us, the accountability we felt and our preparation for our monthly board meetings clearly motivated us. All in a great way.
Some next steps…
Get a few monthly board meetings scheduled right now.


Collaborate with your board to develop a quick template for those monthly meetings so that prep is relatively easy.
Some quick thoughts…
Make certain that your reports for the board include key takeaways and next steps. The idea is that you're surfacing what actually matters and that your board can grasp everything without having to actually dig into the reports.


Have questions ready. Hopefully your board also has questions ready. An engaging, spirited board meeting is so much better than a presentation.


Be prepared to talk through cash in the bank right now, and cash forecast for the weeks and months ahead. Best to look at a low, base and high case scenario. Especially the low case.


Reforecast the next 12 months P&L. Who cares that it won't match your original budget. Time to quickly adapt to the changing environment. Be sure to look at a low case where everything is 20-30% worse than you expect. Gotta look at downside scenarios even though it's definitely not fun.


Are you going to break any bank covenants? If so, what are you going to do about it. We always communicated so well with our bankers and got ahead of everything. Apparently this isn't the norm and it was very much appreciated.


Any more cash out there to extend your runway? Don't be shy about looking for more cash and getting creative with the financing terms. If you've already raised money, your shareholders have a vested interest in protecting their investment.


What are your biggest costs right now and can you cut anything? There's always something. But no one will want to do it. It's hard decision time.


Time to get creative on the marketing side. What are you doing differently to press sales? You may find this environment leads to your most innovative ideas.
On July 21, 2022 Fred Wilson, who is a bad ass VC and one of the finest and most caring people we've ever worked with, said…
"But it is also the case that the number one thing in times like this is staying in the game so you can play another round. You don't want to go bust right now. So it is time to take your lumps, learn some valuable lessons from them, and move on.

It is also time to stay positive. When you are the leader of a company (or anything else), you have to lead with optimism, enthusiasm, and positive energy."
Please click here to check out Fred's blog.
Alright. This post is now longer than the Iliad. So, I'm going to stop typing now.
Thanks so much.
Decent Humans of Zeck